The Argan Oil That Is Just Better
I read raves about the effectiveness of Argan Oil and I had a privilege to try and test one brand from a local company which I wasn't able to review yet. Then I was contacted by Green Esthetics, a USA-based organic cosmetic brand, to try, test and review one of its products. I chose Argan Oil among its other very promising products because I wanted to compare it to the one that I had on hand.
After two weeks, Philippine Postal Corporation notified me that I should claim the parcel. I just paid a transaction fee worth PHP100 to get it. The shipping and claiming were hassle-free unlike other couriers that would charge an amount greater than the worth of the product.
What a great way to end 2015! I got another love mail from USA! Thank you so much, @green_esthetics , for these bottles of #arganoil ! I am so excited to try and test this product, write a review and share a bottle to one of my readers!
#allaroundpinaymama #aapmgiveaway #aapmreaderofthemonth #january2016 #greenesthetics #madeinusa #mommybloggersph #mommybloggersphilippines #certifiedbloggers #momswhoblogph #pinayblogger #aapmbeauty #instadaily
Before I go further with my thoughts about Green Esthetics Argan Oil, I would like to share with you the benefits of and numerous ways to use Argan Oil on the entire body. It is indeed versatile and I must say that it is a beauty product that every individual should have.
What is Argan Oil?
Argan Oil is extracted from the nut of the argan tree found only in Southwestern Morocco. Due to this limited and distinct location, Argan Oil is one of the rarest oils in the world. It is 100% natural and contains no parabens, preservatives or any other type of additives.
What makes Argan Oil so exceptional is its many uses for the whole body. The vitamins found in Argan Oil are instrumental in:
– calming inflammation- treating and preventing acne and wrinkles- hydrating the scalp and hair to reduce frizziness- softening the cuticles while protecting nails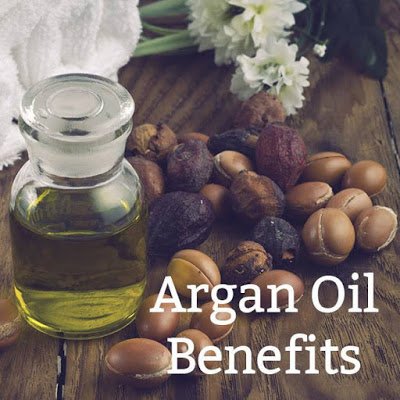 SKIN
Argan Oil does the following on skin:
– helps restore the skin's pH levels naturally and regulates the production of sebum (oil)- neutralizes free radicals from exposure to the environmental exposures such as the sun, weather, pollution, stress and tobacco- moisturizes using the fatty acids in the oil, which helps to protect skin and bring a natural glow- treats acne and fights bacteria with its antimicrobial properties- has anti-aging properties and can reduce wrinkles by increasing skin's elasticity- reduces and prevents scarring and stretch marks, as well as helps to heal blemishes- assists in the cure of skin disorders, such as psoriasis, acne, eczema by calming skin irritation and inflammation- can be used after sun exposure to enhance the appearance of skin. Note: Do not apply before or during sun exposure- helps circulation and relieves arthritis pain
It is recommended to use a few drops of Argan Oil for the entire face. It penetrates easily and does not leave an oily residue. Doing a light massage with the oil in the evening for the face is highly recommended. As it is gentle, it can be used around the eye area.
For the body, massage using Argan Oil to improve the firmness of the skin and relax the spine. Apply oil after showering through a gentle massage to hydrate and protect the skin. Mix with body lotion in the palm of your hand or apply pure.
HAIR
Argan Oil does the following on hair:
– restores shine to lifeless, dull hair- helps mend split-ends and moisture the scalp with its natural Vitamin E and fatty acids, promoting hair growth- increases moisture in hair and acts as frizz-reducer without leaving build-up or weighing hair down- safe to use on children and babies- reduces tangling and hydrates naturally- tames dry, flyaway hair without being greasy- nourishes the hair shaft to improve elasticity and strengthens it- protects from and repairs damage caused by over-styling and using heat on hair
For an intensive hair treatment, to improve dry scalp, to restore dry damaged hair and to add shine, apply a generous amount of oil to dry hair starting at the ends, then wrap in a warm towel and leave for 30 minutes (or overnight if desired). Wash and style as usual. You can use it as a leave-in conditioner.
For a dry scalp and dandruff, massage into the roots. Repeat this once or twice a week for soft, smooth and dandruff-free hair.
To calm frizzy hair, put a drop or two on palms and scrunch into ends.
FINGERNAILS
Argan Oil fortifies the bed and cuticles to help heal dryness and prevent breakage of nails. To strengthen weak or brittle nails and soften cuticles, mix equal parts of Argan Oil and lemon juice and soak clean, polish-free nails for 10 to 15 minutes. It is recommended to use mix of one tablespoon (20 drops) of Argan Oil with one tablespoon of lemon juice in a bowl.
Source: https://www.greenesthetics.com/faqs/argan-oil
In my opinion…
The uses and benefits of Argan Oil are overwhelming, aren't they? I am doing most of the above-mentioned recommendations for the face, body, hair and fingernails for almost three months and the effects are amazing as it promises! In short, Green Esthetics Argan Oil is super effective and it exceeds my expectations.
Shhhh…The other Argan Oil brand that I have on hand works but I prefer Green Esthetics Argan Oil because it suits me very well. It doesn't leave oily spots or grease and discoloration of the skin on every use. It doesn't have that strong nutty smell like other 100% pure virgin, cold pressed Argan Oil due to the added 100% Natural Lavender and Clary Sage Oil extract to give it a relaxing nice and pleasant smell. The packaging is non-messy, leak-free, and pump-type. It's easy to store and not too bulky so it's perfect to slip in my purse when I travel.
There was one time when I ran out of day moisturizer. I used it before applying make-up. Guess what? It could be a reliable primer to keep make-up last on the face but make sure not to expose your face to the heat of the sun.
Ordering and shipping worldwide are hassle-free. Never be afraid of paying expensive tax. Green Esthetics Argan Oil has three sizes to choose from that are affordable compared to other brands: 15 ml= $16.95, 30 ml= $29.95, and 50 ml= $49.95.
Green Esthetics offers FREE SHIPPING on orders over $99 and this is valid on all its store items.
But I have good news for you AAPM Readers! Green Esthetics is offering a 40% discount good for all products and also free shipping when buying from its store, www.greenesthetics.com. Just type the Promo Code: GREEN40 upon checking-out. This promo makes Green Esthetics Argan Oil and other products more affordable! Great!
You may visit and follow Green Esthetics on FACEBOOK, TWITTER, INSTAGRAM, GOOGLE+, LINKEDIN, PINTEREST, and YOUTUBE.
Source: All-Around Pinay Mama blog